Ik mag morgen meteen al weer invallen voor een zieke collega. Groep 7, samen met groep 8 mijn favoriete groep. In de middag staat SEO op de planning. Omdat een diepgaand gesprek met een nieuwe groep er niet echt in zit, ga ik een samenwerkingsactiviteit doen. Saving Fred, of in normaal Nederlands: Red Fred. Ik zag een tijd geleden een link op Pinterest.
Toen meteen uitgeprobeerd en een ppt bij gemaakt. Het was een succes, morgen in de herhaling.
Het verhaal gaat als volgt:
Fred, een regenworm, heeft een droom: varen op zee! Zijn vrienden verklaren hem voor gek; wat moet een regenworm nou op zee? Hij kan niet eens zwemmen! Maar Fred blijft dromen. En uiteindelijk lukt het om een schip en een kapitein te regelen die hem mee wil nemen. Zijn vrienden geven hem nog een mooie zwemband cadeau, zodat hij die om kan doen en hij blijft drijven als hij overboord zou raken.
In het begin gaat alles voorspoedig, de zee is rustig en Fred vindt het niet nodig om de zwemband om te doen. Maar je raadt het al: het gaat stormen en het schip slaat om! Gelukkig komt Fred op de bodem van de boot terecht die op zijn kop in het water ligt.
Maar hoe nu verder? Kunnen jullie Fred redden?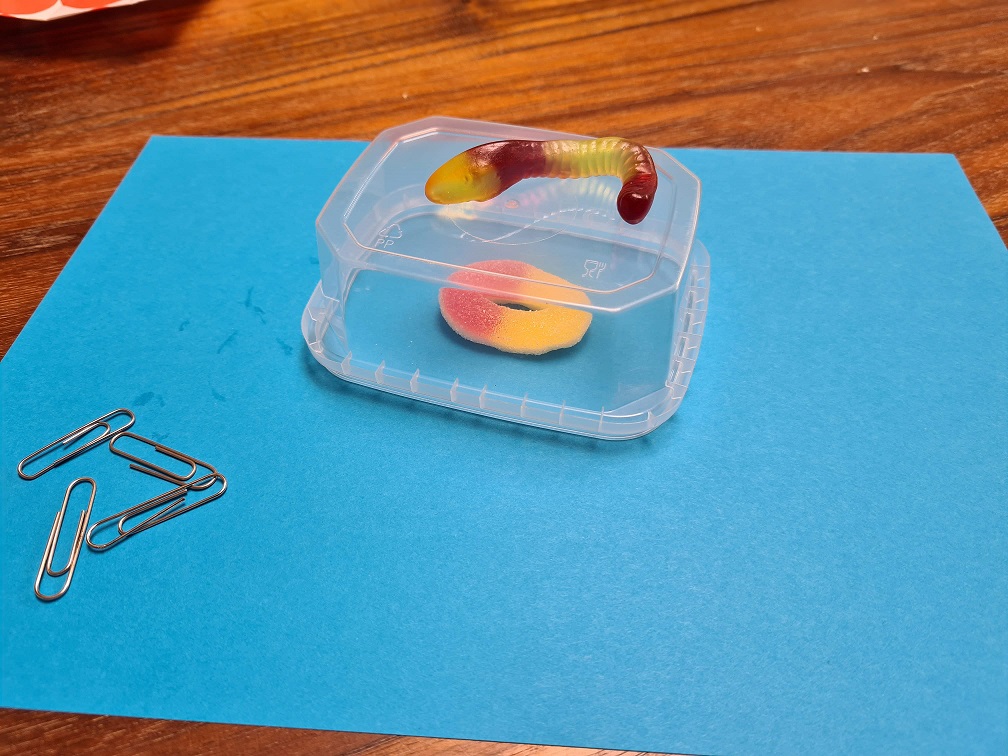 De opdracht aan de kinderen is: draai het schip (plastic bakje) om, leg Fred in het schip met de zwemband om. Let op: je mag alleen de paperclips gebruiken als je iets aan wil raken. Je vingers raken het bakje, de band en de worm dus niet aan!
Hoe meer paperclips je geeft, des te makkelijker is deze opdracht.
Aan het eind van de opdracht mogen ze natuurlijk de worm en de band opeten!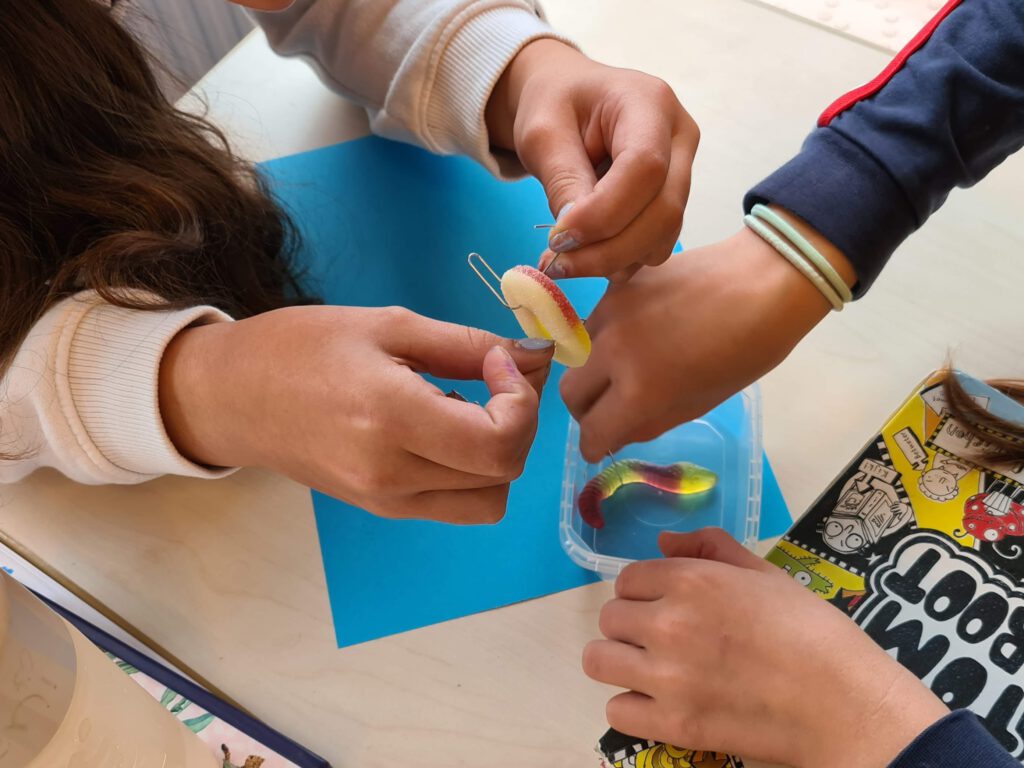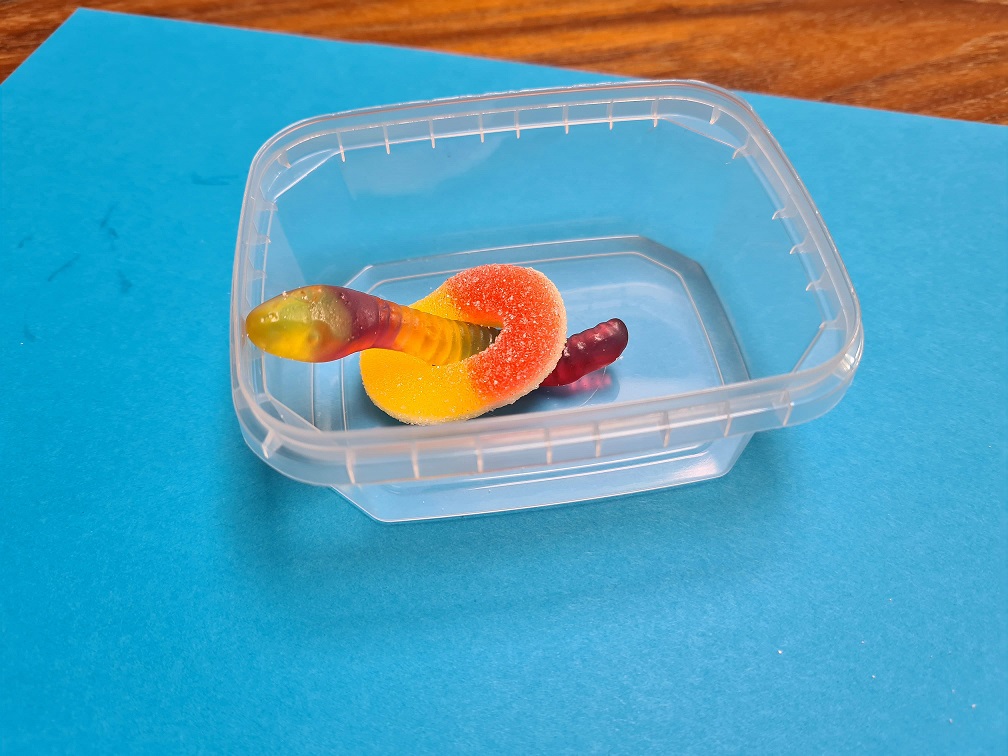 Benodigdheden (per 2 lln):
1 worm (snoep, bv Haribo)
1 ring (snoep, bv Haribo)
plastic bakje
paperclips (naar keuze 2 of 4)
vel blauw papier (de zee)
de presentatie
Ik schreef al eerder een blog over groepsvormende activiteiten. Ideaal voor de Gouden of Zilveren weken.
Tot slot nog wat leuke filmpjes waarbij samenwerken centraal staat (met dank aan Karin Winters). Filmpjes kunnen voorafgaand of na de activiteit bekeken worden.